How to register

1. First register for your country here
"Register your country here"
2. When you are finished, check the email address you entered.
Activate the registration.
3. Then go to the site to register your competitors, teams, helpers, officials and spectators.
Multiple options are available for one person (e.g. competitor and judge) 
To complete the registration, you must upload a photo (small size 1-3 MB)
After the registration of individual competitors, it is possible to register teams.
On this page you can order the official T-shirt of the competition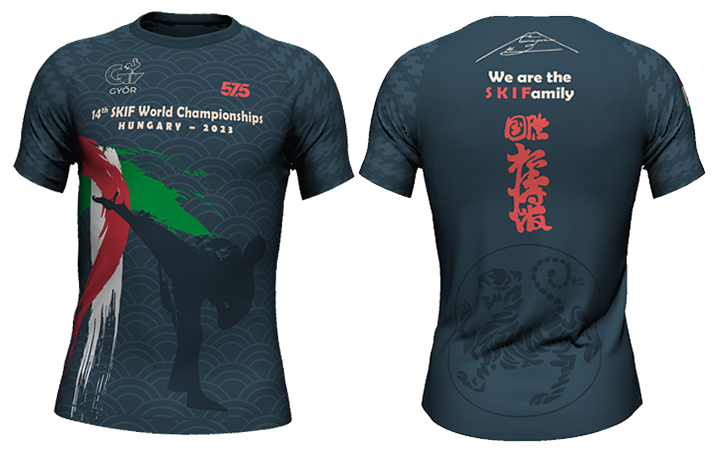 This T-shirt will not be available on championship days.
The T-shirt is made of technical material.
Sizes:
| | | | |
| --- | --- | --- | --- |
| Size | A (cm) | B (cm) | C (cm) |
| S (male) | 40 | 50 | 70 |
| M (male) | 41 | 52 | 71 |
| L (male) | 42 | 54 | 72 |
| XL (male) | 44 | 58 | 75 |
| XXL (male) | 47 | 61 | 77 |
| XXXL (male) | 49 | 63 | 79 |
|   |   |   |   |
| XS (female) | 34 | 44 | 64 |
| S (female) | 35 | 46 | 65 |
| M (female) | 36 | 48 | 66 |
| L (female) | 38 | 50 | 67 |
| XL (female) | 40 | 52 | 69 |
| XXL (female) | 42 | 54 | 71 |